I am making available print copies of Chapters 1 and 2, and will offer the others as they are completed. These are available for the cost of printing and mailing, which comes out to roughly $2 per copy. They are zines for all intents and purposes, printed on plain copy paper, folded, and stapled up the spine. Each includes a 'bonus comic' of some sort which I usually use to experiment with different comic formats/styles than the main comic is done in. The bonus comics will not appear on the website.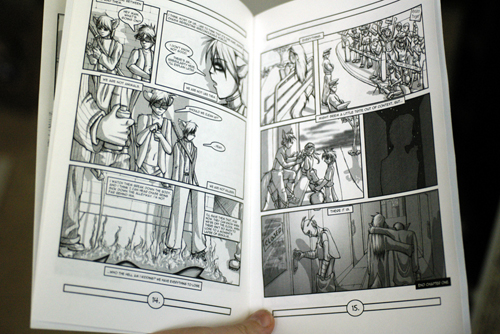 Photo of the inside of the zine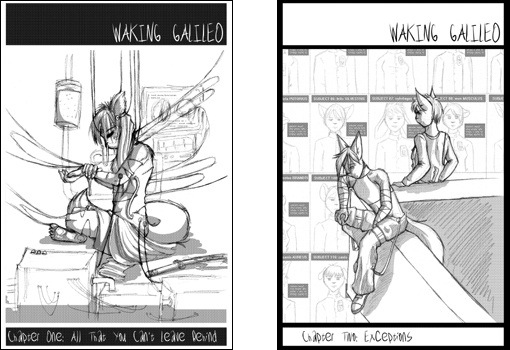 Covers of chapters one and two.
If you are interested in purchasing either(or both), send $2(or $4) through paypal to liam.roark(at)hotmail.com. To be perfectly clear, you need to replace the (at) with an @. Make sure to note in the payment which chapter you want and where it should be mailed.